Laizhou Zhongda Chemicals Co., Ltd
Name:Leon
Department:marketing
Position:sales manager
E-Mail:leon@lzzdchem.com
TEL:+8615864491288
Address:Xianjin Industry Zone Laizhou Shandong
Product Description
SULFAMIC ACID

NAME OF INDEX

INDEX

INDEX

Specification

Sulfamic acid ≥ %

99. 50

99. 80

Sulphate (SO4) ≤ %

0.05

0.02

Insoluble in water ≤ %

0.01

0.01

Iron(Fe) ≤ %

0.001

0.001

Heavy metals(Pb) ≤ %

0.0003

0.0003

Chloride (CL) ≤ %

0.002

0.002

Moisture content ≤ %

0.03

0.03

Apperance

White crystal
Application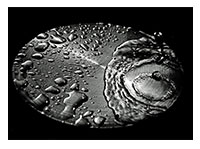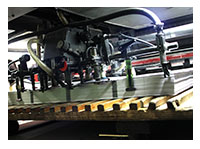 ---As a cleaning agent of descaling
Sulfamic Acid is effective descaling agent, it is used for cleaning kinds of industrial equipment and domestic appliances. It can remove rust, limescale, corrosion. It is widely used in cleaning of metal, ceramic, and boiler compound, floor Surface, household Equipment, condenser, chemical pipelines etc.
---Sulfamic acid in paper & pulp Industry
Sulfamic Acid prevents pulp degradation due to temperature at the chlorination and hydrochloride stage. It permits bleaching at higher temperature and lower PH without loss of strength.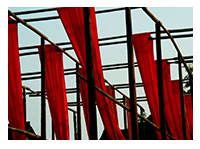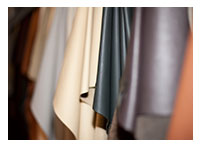 ---Sulfamic acid is used in manufacturing of Dyes,Pigments
Sulfamic acid is more effective, the reaction of sulfamic acid with nitrites is practically instantaneous, and it can remove of excess nitrite following diazotization reactions.
--- Sulfamic acid is used in the dyeing of leather
Offering attractive possibilities in deliming and pickling in the leather industry.
--Sulfamic acid in Chlorine Stabilization
Sulfamic Acid can be used for stabilizing chlorine in swimming pools and cooling towers.
--Sulfamic acid in Electroplating and Electro-refining
--Sulfamic acid in Sulphation and Sulphamation
--Sulfamic acid in the Plastic industry
Plastic Industries as a curing agent.
---Ingredient in fire extinguishing media.
Sulfamic acid is the main raw material for ammonium sulfamate which is a widely used fire retardant material for household product.
--- Remove nitrite in tobacco,raw material of paint and PH test paper, raw material for pesticide intermediate, ramification of sulfamic acid.